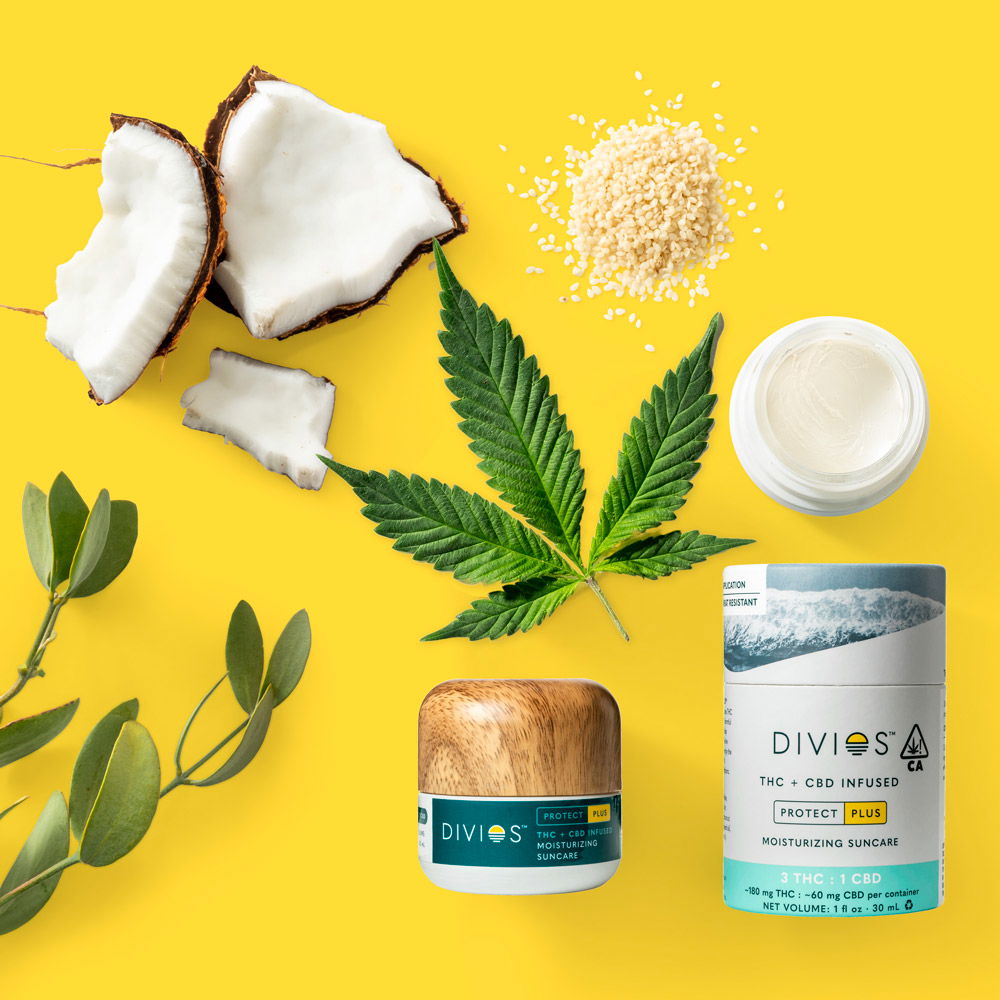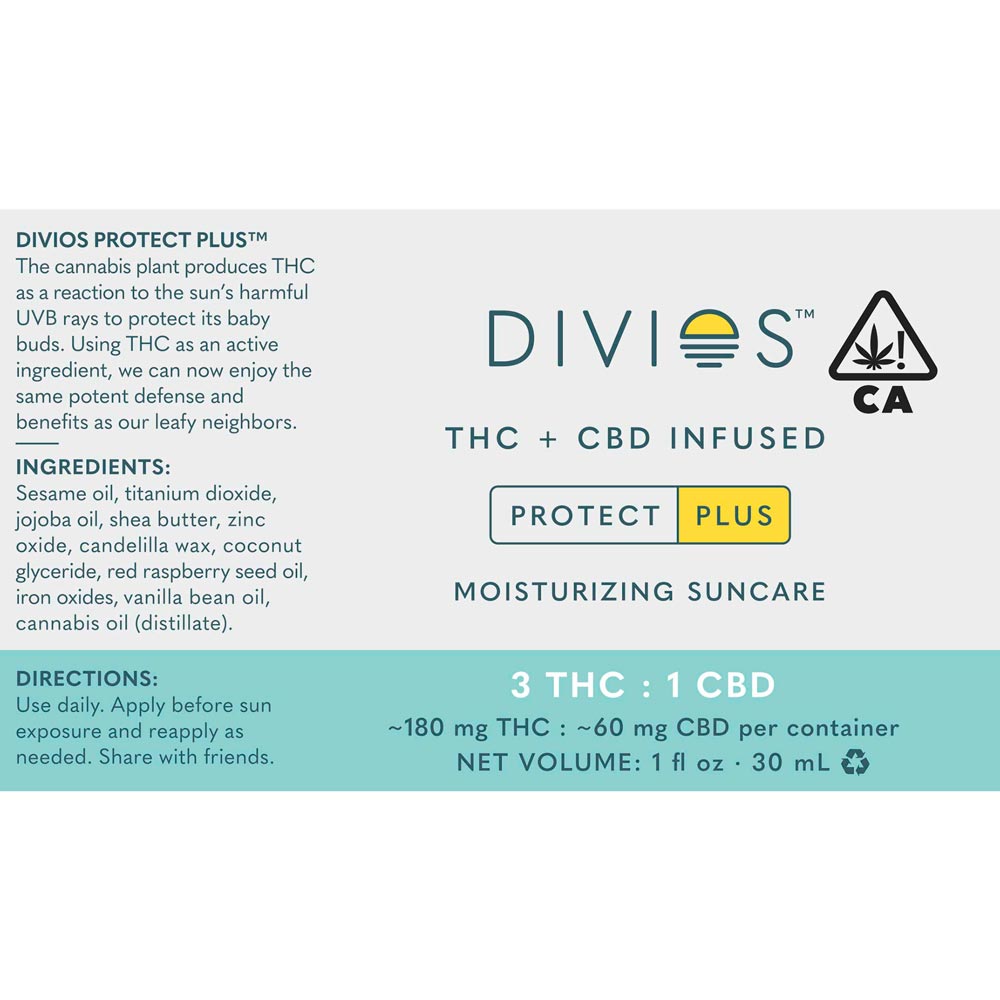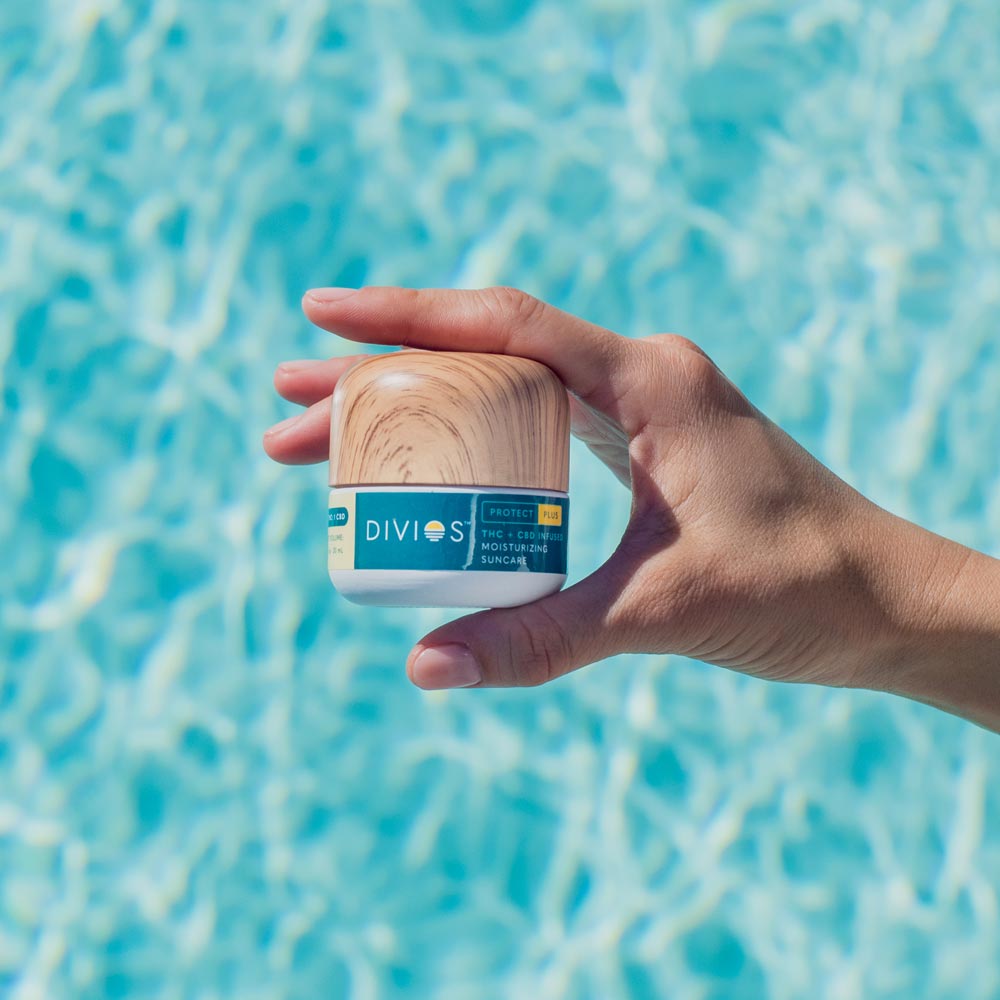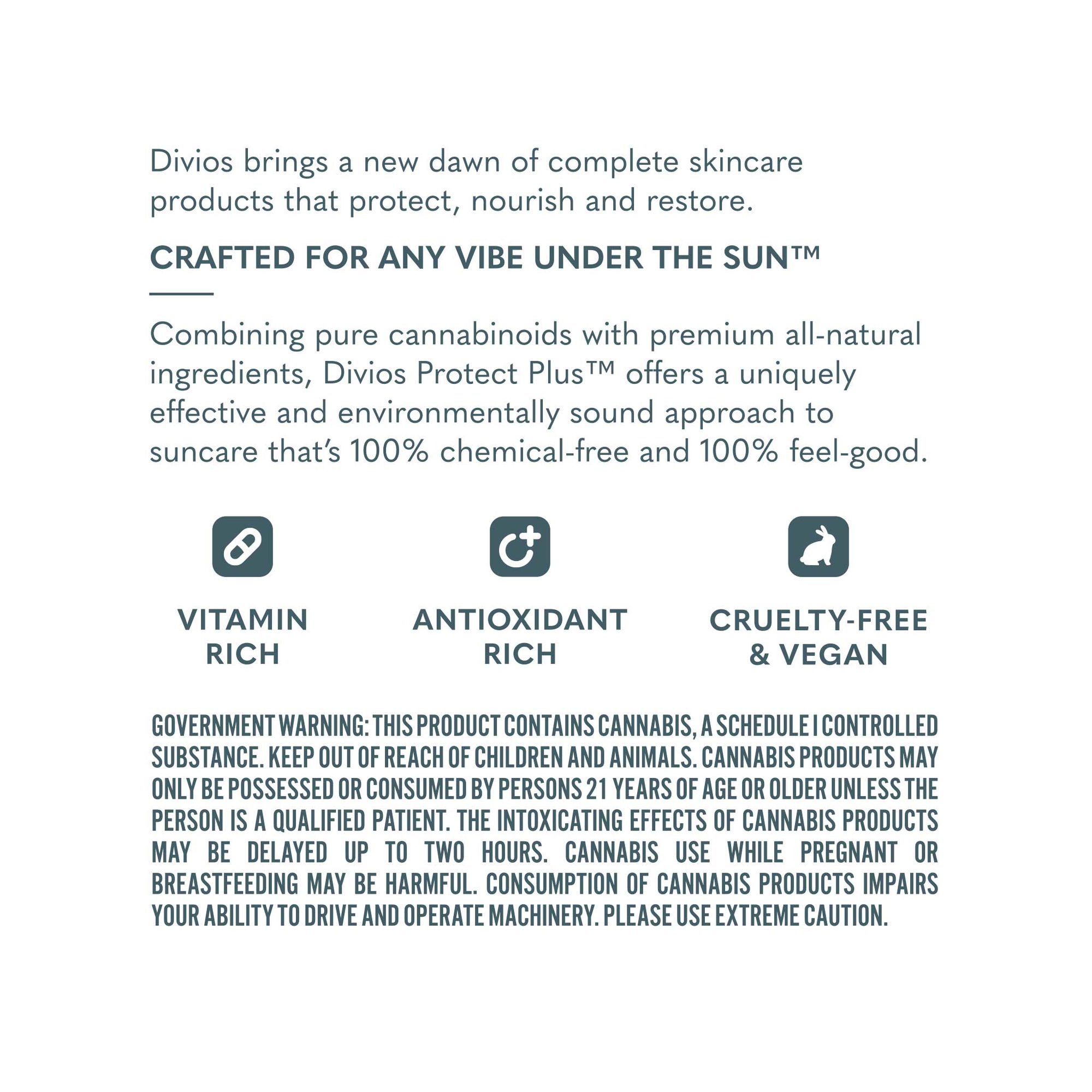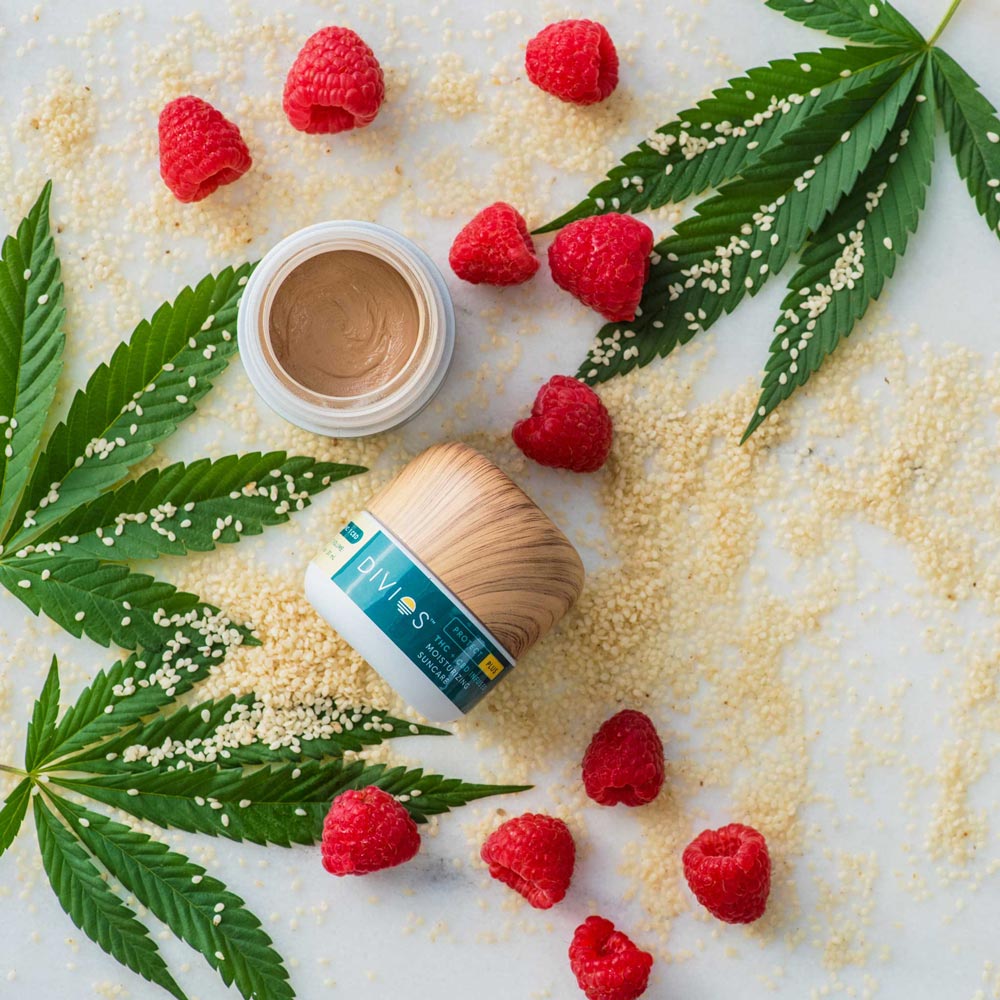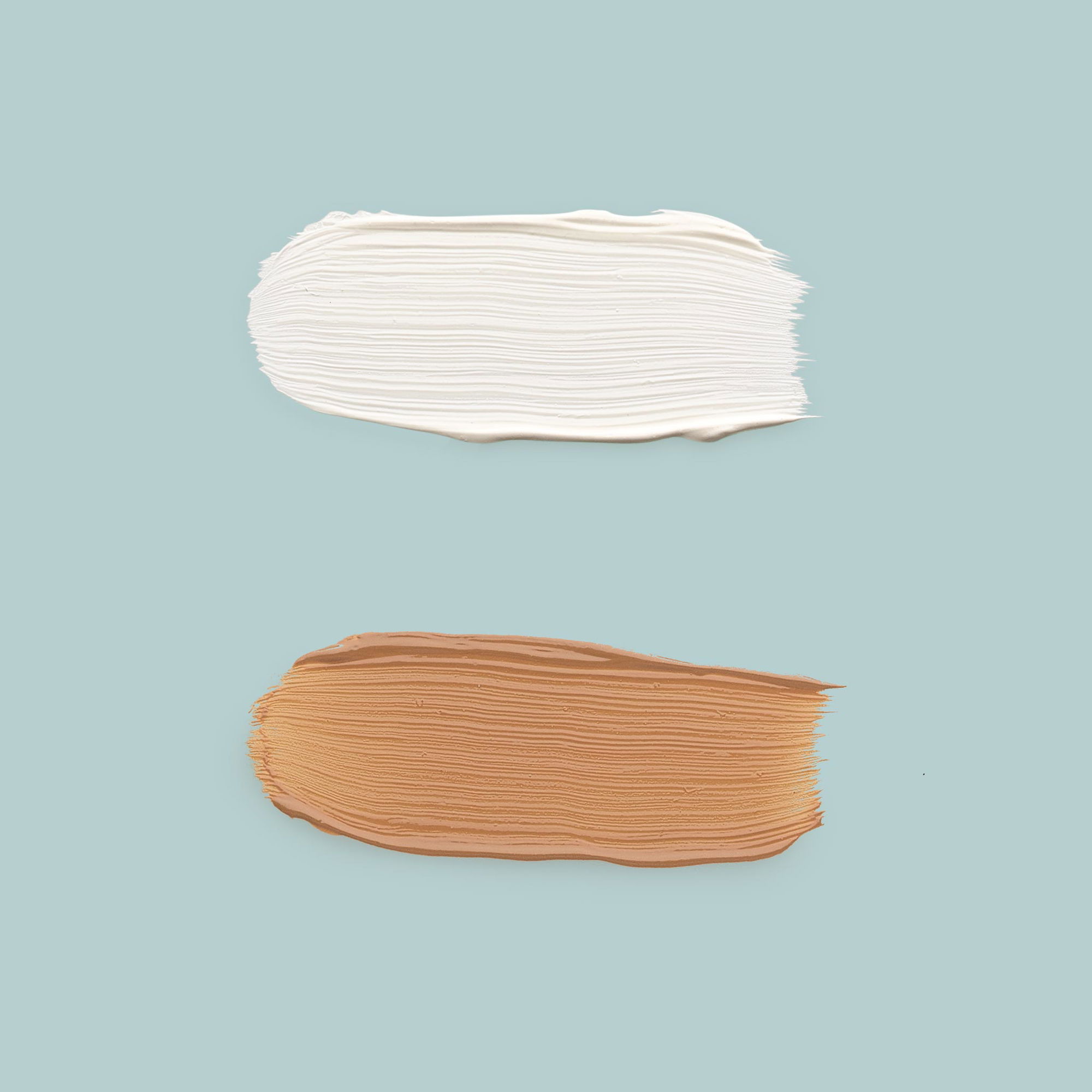 *
Not Sold Online. Only Available via Licensed Cannabis Dispensaries in California. Find a Store
Here
.


Divios Protect Plus™ All-Natural THC + CBD Moisturizing Sunscreen (SPF 30+)
Combining the protection of mineral sunscreen active ingredients together with healthy premium natural botanicals and infused with therapeutic levels of THC + CBD, Divios Protect Plus™ is 100% Chemical-Free and the perfect choice for your daily routine and active lifestyle.


THRIVE UNDER THE SUN


All-Natural | 100% Chemical-Free | Certified Organic Ingredients
SPF 30+ | Broad Spectrum Protection | UVA + UVB
Reef-Safe
Vegan | Cruelty-Free
Active Ingredients (Mineral): Zinc Oxide, Titanium Dioxide
Other Ingredients: Sesame Oil (Organic), Jojoba Oil (Organic), Shea Butter (Organic), Candelilla Wax, Coconut Glyceride, Red Raspberry Seed Oil, Iron Oxides, Vanilla Bean Oil
180 mg pure THC | 60 mg pure CBD (240 mg. Total Cannabinoids)
Non-Psychoactive (You will not "get high" from applying to your skin)
-- Available in 'Sheer' or 'Tan' wherever sold.
FIND NEAR YOU
CANNABIS SCIENCE
THC = UV Protection
The cannabis plant produces THC as a reaction to the sun's harmful UVB rays to protect its baby buds. Using THC as an active ingredient, we can now enjoy the same potent defense and benefits as our leafy neighbors. Learn more.
ELEVATING SKINCARE
Cannabis' Theraputic Advantages
Cannabis topicals are popular because they provide localized relief and skin care without adverse side effects as oftentimes experienced when using chemical, pharmaceutical topicals nor will they induce a "high" in users, as would happen when smoking or ingesting certain cannabinoids like THC. Learn more about our your body's Endocannabinoid System and its robust ability to interact with cannabinoids, like THC and CBD.
Cannabis Topicals Guide

MULTI-FUNCTIONAL FEATURES
Cannabis sunscreen sounds cool, but we've designed our products to be the best in sun care (period). Good for you and good for the environment.
REEF SAFE
Mineral-based active ingredients (Zinc Oxide, etc.) ensure our sunscreens are not polluting our bodies nor our oceans. Talk to your friends about this issue - it's that important.
VITAMIN RICH
The power of plants is endless. From our organic Sesame Seed Oil to our organic Jojoba Oil, our all-natural formulas are healthy in more ways than one, including the addition of Vitamin A, B5 and E. Your skin will thank you.
SWEAT & WATER RESISTANT
Whether you're hanging with friends under the hot summer sun, hitting the surf or slopes, we've certified our Protect Plus™ will keep your skin at ease. Designed for both daily skincare and performance activities.
100% Chemical-Free
Made with Divios™ Botanicals
From Red Raspberry Seed Oil, a natural SPF essential oil which replenishes free radicals to Shea Butter, a protective and nourishing moisturizer, our Protect Plus™ blend of premium, thoughtful ingredients is far superior than any chemical or standard mineral sunscreen.
See Our Ingredients
Daily Care
Complexion Perfection
Unlike other natural suncare products, we use mineral compounds to tint our Protect Plus™ sunscreens for easy blending, so whether you're using our Tan or Sheer formula, you won't look like a ghost. Our moisturizing formula is perfect for sensitive skin.
Best in Protection
Suncare Science
The American Academy of Dermatology recommends everyone use sunscreen that offers the following: (1.) Broad Spectrum SPF (protects against UVA and UVB rays; chemical sunscreens generally don't block UVA rays). (2.) SPF 30 or higher. (3.) Water Resistance.
Divios Protect™ products were expertly crafted to cover these three areas. When you look closely, the majority of sunscreens are not. First and foremost, we are a suncare company - designing the best in UV protection.
Read our Sunscreen Guide